The big day has arrived: you are about to transport your horse for the first time. Here is an article that will help you get off to a good start!
Prepare for loading
Do not wait until the D-day to present the vehicle to your horse. Plan to do some exercises well in advance.
When you are on the ground, your horse should be able to: move forward under the pressure of the halter, move backwards, move his shoulders and hips.
Once this has been achieved, your horse should be accustomed from an early age to load and unload without transport and in a calm manner. A difficult first transport can give the horse a bad memory, which will not make future transports any easier.
A word of advice: take your time! A hurried and forced transport will not help you to have a calm and cooperative horse.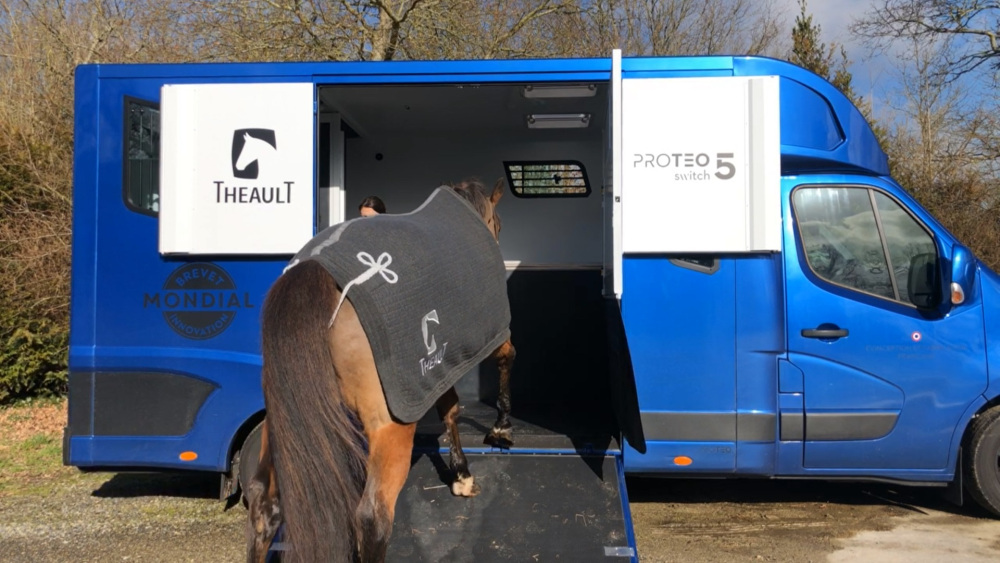 Check-up before departure
First of all, it is important to make sure that the vehicle that will transport your horse is in perfect condition. Whether it is your vehicle or not, your safety and that of your horse is at stake.
- The pressure of the tyres
- The state of the suspensions
- The condition of the braking system
- The functioning of the air vents
- The attachment points, it is preferable to use a safety string.
- Presence and condition of chest bars
- The condition of the partitions
- The cleanliness of the floor (to avoid slipping)
- The ramp
Here is a checklist of the essential equipment needed to transport your horse.
- The vehicle's papers in order (licence, registration, insurance)
- The horse's papers (owner's card, passport)
- Transport protections (high for an optimal security)
- Bell-boot
- Tail guard / bandage
- Neck protector for large horses
- Halter with fleece lining (+ a spare halter just in case)
- A net with hay (preferably wet to avoid dust and to keep your horse hydrated)
- A bucket for your horse to drink
- Carrots and apples
- Riding equipment for the rider and the horse: saddle, bridle, boots, riding helmet, chaps, competition clothes if necessary...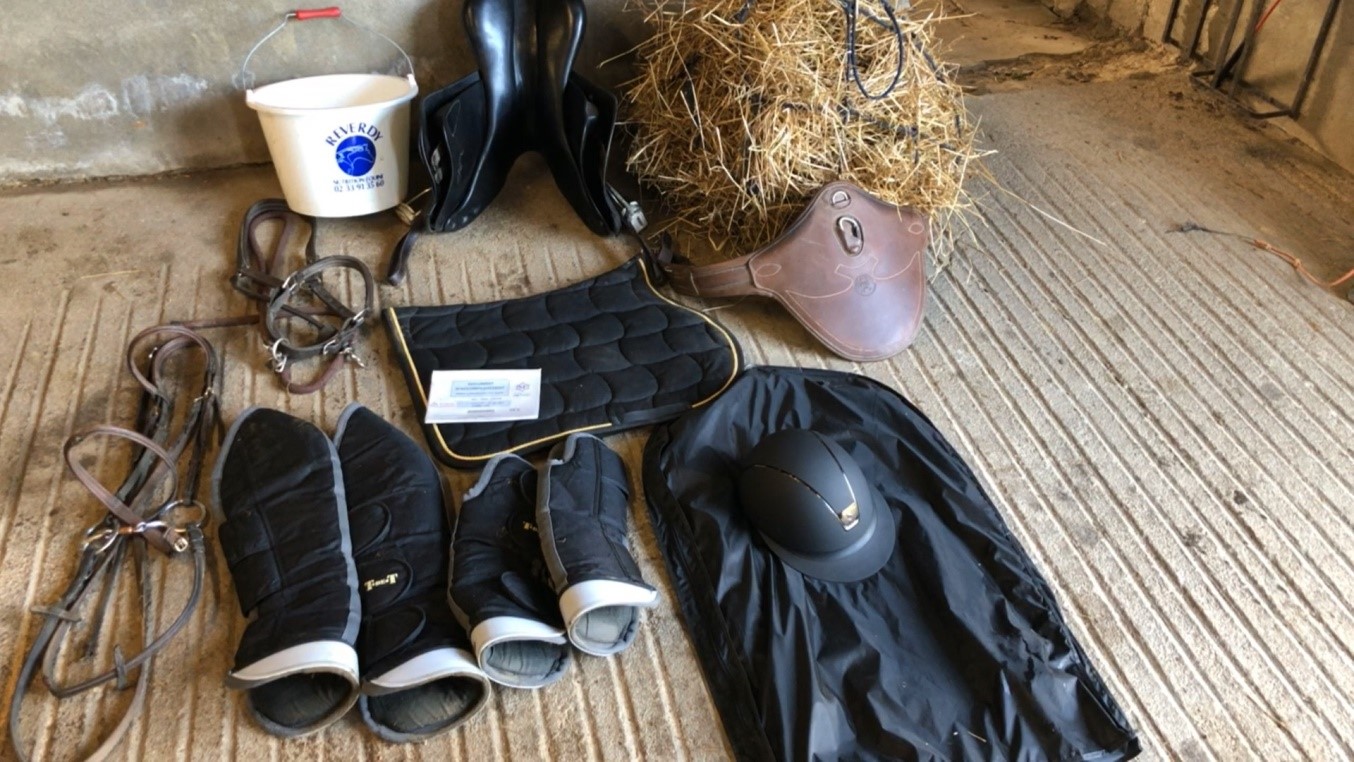 D-day
The big day has arrived, prepare your horse for transport by putting on high transport protections and bells to protect him as much as possible. You can also transport your horse with a halter lined with fleece and bandage the tail (or use a tail guard). For larger horses, a neck protector can also be useful.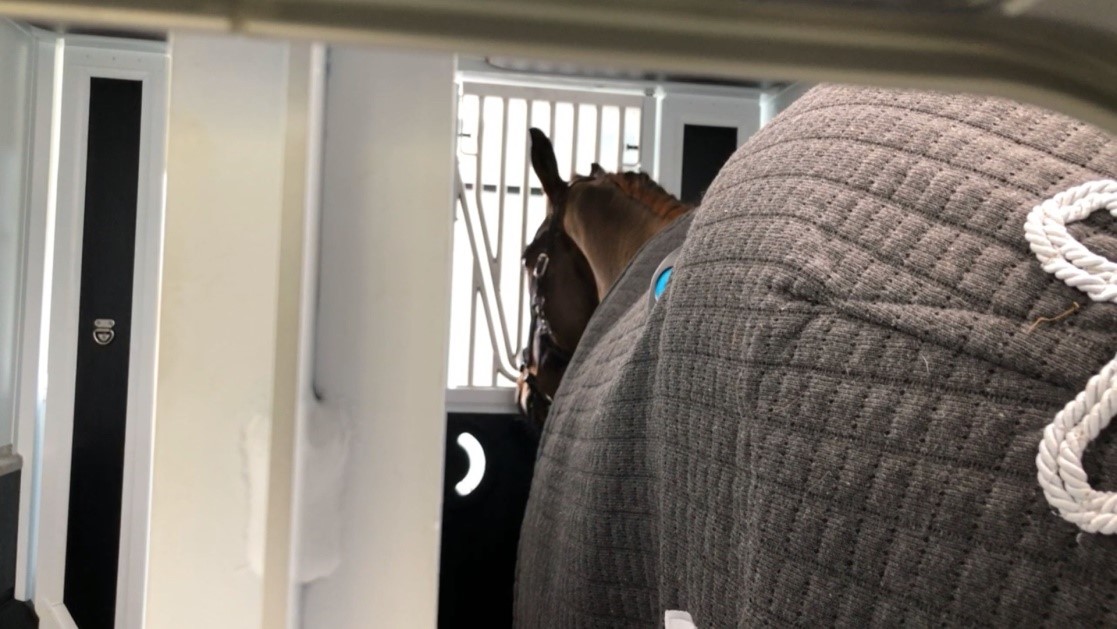 If your journey is long, remember to take a break every 4 to 6 hours to water and reassure your horse.
If it is very hot and you cannot unload your horse during a break (at a motorway service area or car park), park in the shade and do not forget to give your horse enough water.
---
*** GROOM'S TIP ***
If your horse refuses to drink because of stress, offer him carrots, apples, and wet hay. You can also flavour the water with apple juice or grenadine to encourage him to drink.
---
After a transport, remember to give your horse a rest so that his musculoskeletal system, which was stressed during the transport, can return to normal.
To prevent transport-related muscle stiffness, walk your horse in hand to help eliminate toxins.
This article is brought to you in collaboration with "PoNyCoRn le blog", find other articles on the website and see you soon for a new article!